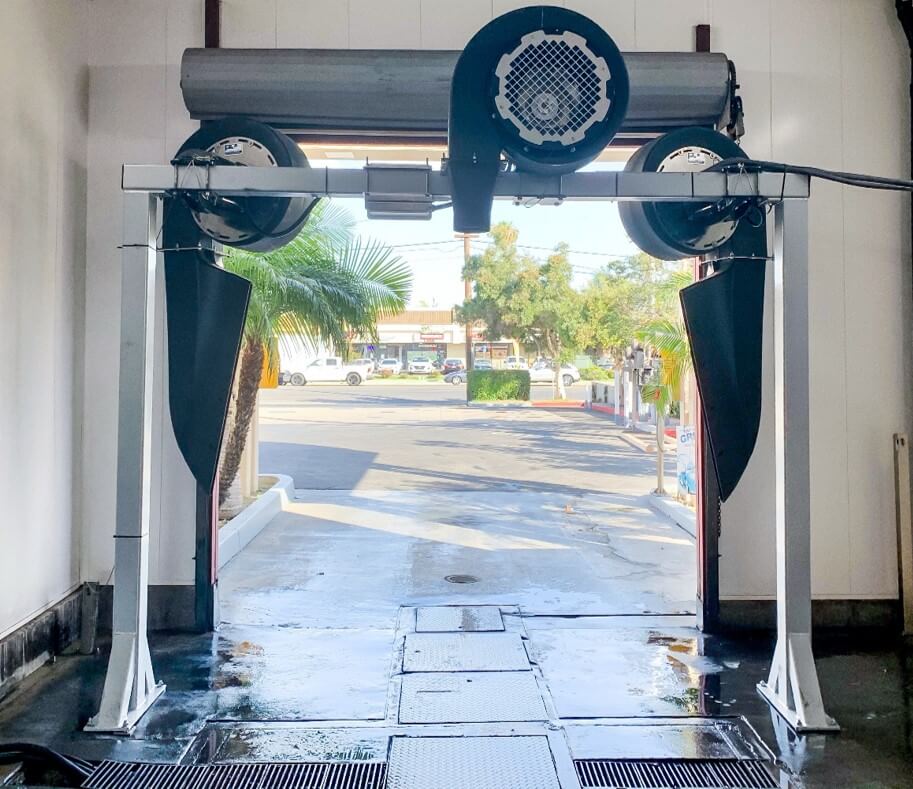 SUPERIOR DRYER PERFORMANCE
Blow away your competition with the new Air Knife Drying System.
Meticulously engineered to be effective on all vehicle types (even large trucks and SUV's) with HDPE nozzles that are durable and chemical resistant. The Air Knife nozzles produce a centralized airflow that creates a unique squeegee effect to sheet water off the side panels of all vehicles. The superior performance of the Vortex System will wow your customers leading to increases in positive reviews, customer retention, and monthly membership rates!
Dry Cars = Happy Customers
The quality of dry you provide your customers is a proven factor in the success of a car wash. Keep the competition on their toes and away from your customers when you upgrade to the Vortex Drying System with Air Knife nozzles today!
Features & Benefits
Standard Offerings
Effective on all vehicle types – Including large trucks and SUV's
Built to last with chemical resistant HDPE
Centralized & refined airflow produces unrivaled drying performance
Unique squeegee effect that sheets water off the vehicle
Configurations for both In-Bay Automatic and Tunnel systems
Molded Air Knife nozzles from HDPE chemical resistant materials
Pro Built Arch
10 HP fan producer (3100 CFM @ 145 MPH)
In-Bay Automatic: 3 & 4 producer configurations (Includes 2 Air Knife nozzles, 1 Pro Built arch, 1 controller, and photo eyes)
Tunnel: Air Knife Set (Includes 2 producers, 2 Air Knife nozzles, mounts & hardware)