One Call Meets All Your Car Wash Needs
With Ryko, you don't have to juggle several local service vendors to provide car wash service and repair. We do it all, so you can focus on running your business—not on worrying about keeping your equipment running. We offer the only national direct support network. It's staffed by 250 specially factory-trained, locally based service technicians—so you get a faster response time when you need it most. Trust your maintenance and repair service with Ryko and find out why we serve more than 4,750 car wash locations across the nation.
We Service All Leading Wash Systems
Our technicians not only know the ins and outs of all Ryko wash systems, but they are experts in all car wash equipment, including our competitors' systems. So, no matter what type of wash equipment you own, Ryko is here to keep your car wash up and running—and earning profits. We can supply maintenance contracts, service and parts for most leading brands.
Mark VII is the trademark of WashTec AG. PDQ Car Wash is the trademark of Dover Corporation. Belanger is the trademark of Belanger Inc. N/S Corporation is the trademark of NS Wash Systems. SONNY'S is the trademark of SONNY'S Enterprises Inc.
INDUSTRY'S ONLY COAST-TO-COAST DIRECT SUPPORT PROGRAM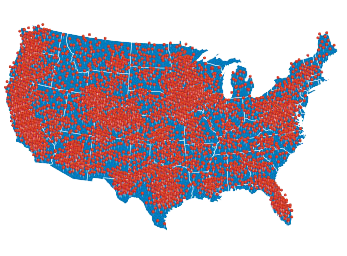 Our 250 specially trained technicians can address issues at any car wash across the United States.
More than 4,000 locations use Ryko for their service needs
Centralized billing and customer service
More than 95% national average first-time fix rate
Source: Ryko Internal Data. Map is for illustrative purposes only.
We Pride Ourselves on Fixing Things the First Time
Ryko can meet all your car wash service needs. Our preventive maintenance plans keep your machines running smoothly and save you money by preventing larger problems and breakdowns. When you need a car wash repair, you can feel confident that we'll get your machine back on track as fast as possible—our more than 90 percent first-time fix rate is one of the best in the industry.
Maintenance Offering
Coverage Summary
Premium Maintenance

Comprehensive preventive maintenance
All service calls, parts and labor associated with covered equipment included
Priority response time

Managed Maintenance

Comprehensive preventive maintenance
All labor associated with preventive maintenance on covered equipment
All material 10% off preferred Ryko customer parts pricing

Preventive Inspections

Comprehensive Preventive Inspection on all equipment
Recommendations for preventive maintenance and repair
Ryko preferred customer pricing on all labor and material

The Ryko Technology Advantage
Ryko's advanced diagnostic tools keep you up and running.
RykoTrax is our proprietary cloud-based web portal. It can show remote diagnostics, data reporting, machine status and real-time revenue and wash counts.
Our exclusive Ryko Service Solutions (RSS) tablet-based field tools offer real-time electronic diagnostics, work orders and parts and invoice processing.
RykoTrax and RSS identify and solve issues quicker, saving you time and money