Epic Innovations to Better Serve You
Ryko's newest suite of products and services proves that we are your One Solution Provider for all your car wash needs.
WashBuilder
WashBuilder is our new enhanced wash package customization program that gives you the ability to design and configure wash packages down to the individual pass level. This allows for increased wash package flexibility and construction within an intuitive full color touch screen. WashBuilder comes with enhanced memory, faster processing and advanced features that give your car wash more flexibility and configuration than ever before.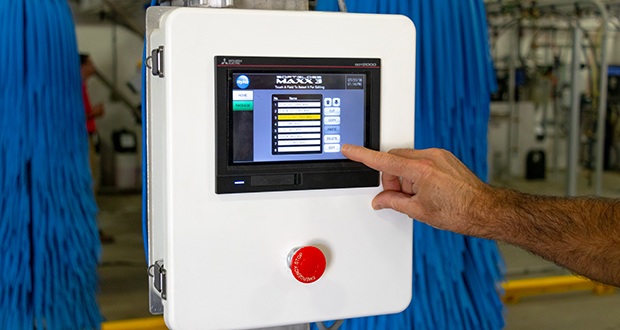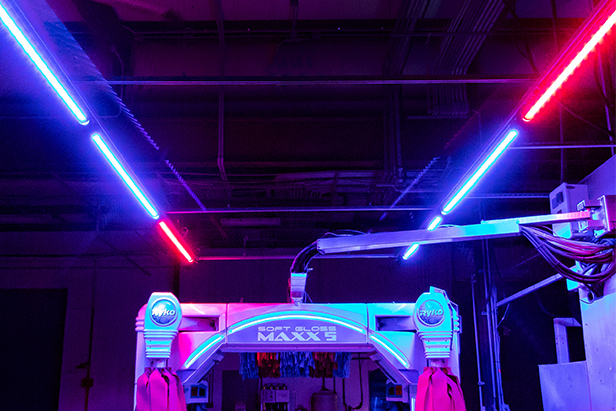 LED Bay Lighting
Attract more customers with an immersive colorful experience that is sure to bring them back again and again. With all colors available, this system connects to all In-Bay and Tunnel controllers to provide a sequenced light shows that can change with every wash cycle. Easy installations and with a Plug-and-Play, it is fully programmable to any custom sequence. Call now to learn more about this powerful and bright system that can power up to 1000 watts of bright, RGB Waterproof Fixtures.
SoftGloss MAXX
With new standard features like a chemical injection panel and virtual treadle added to its existing lineup of first-class features, the SoftGloss MAXX has more to offer than ever before. The chemical injection panel's 60-percent smaller footprint takes up less room in a car wash operator's bay or equipment room. It is easier to maintain and requires less plumbing. Plus, it allows for easier initial chemical setup and calibration. Plus, our NEW LED lighting package will truly wow your customers!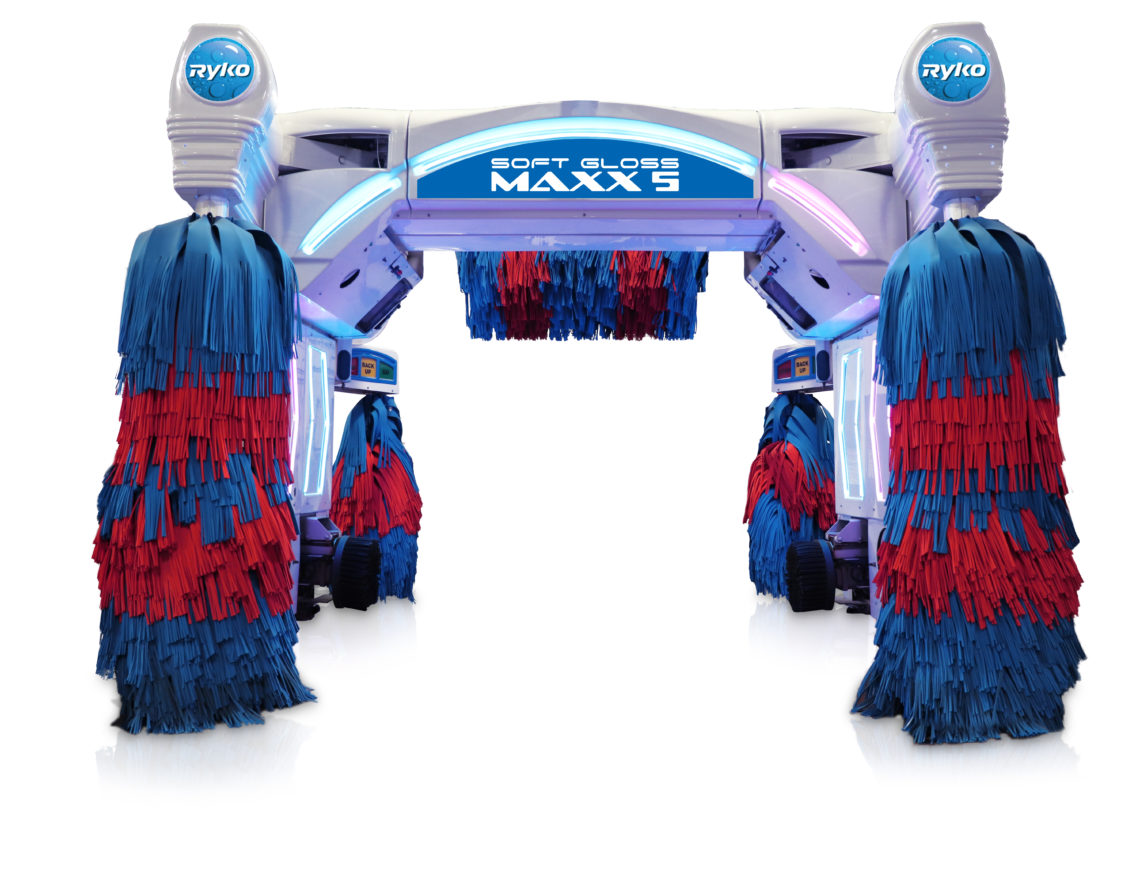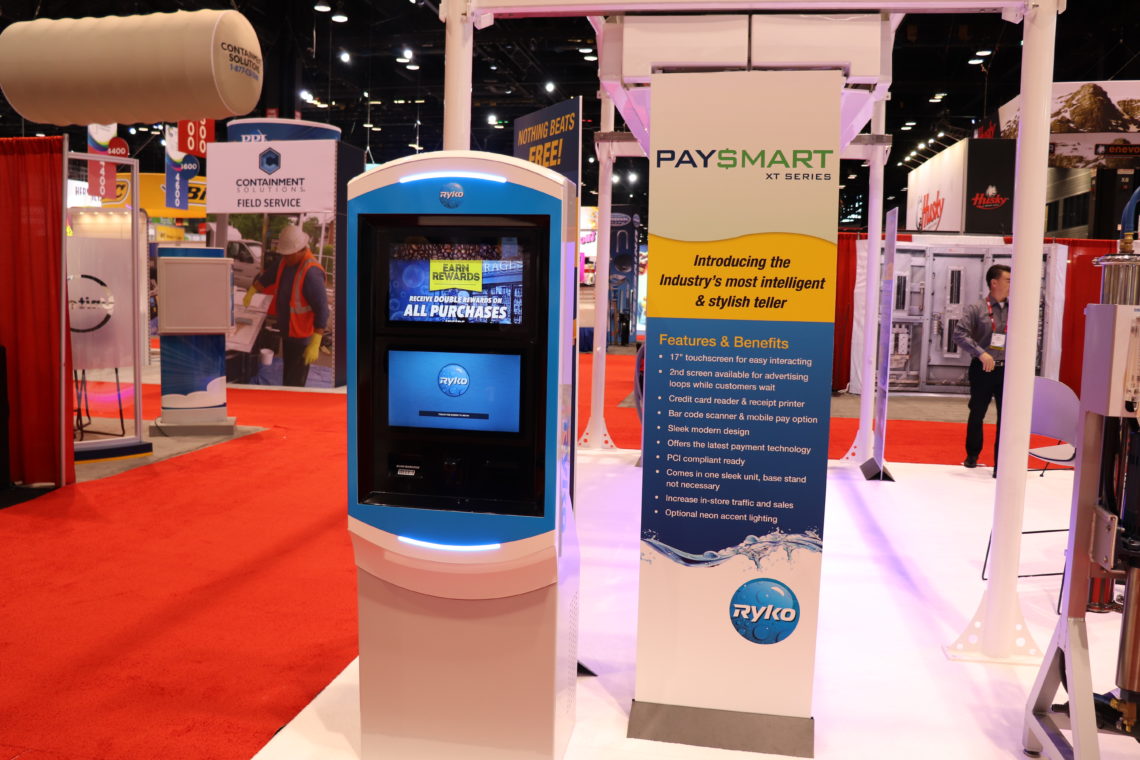 PaySmart XT
The PaySmart XT Series teller's fresh design mirrors the sleek curves and neon lighting of the SoftGloss MAXX car wash. It incorporates the latest technology, hardware and software for a unique customer experience. Unique dual screens allow you to loop ads on the top screen, while customers use the intuitive, 17-inch bottom screen to make their car wash selections.
The Paysmart XT is also available with RykoNET built in.
Radius
The Radius has been enhanced with a new high-pressure pump stand that reduces noise and vibration by more than 50 percent. The popular ColorWave has been equipped with LED lights that are 50 percent more intense and light up the entire vehicle, rather than just the foaming curtain. The ColorWave is available in ARTIC blue and LAVA orange for 2018. Ryko has also improved the Radius's ColorWave and TriFoam nozzles for optimum foam coverage and ultra-clean vehicles.