C-STORES
For decades, Ryko has been supplying c-store car wash owners with dependable equipment, chemicals and service—the total package for car wash success.
AUTO DEALERS AND FLEET
Ryko is a single-source, national equipment and service provider for car washes. We offer everything needed for car washes at auto dealers and fleet car washes.
CAR WASH OPERATORS
For everything from coast-to-coast service and chemical delivery to expert consultation on improving the profitability of your car wash, you only need Ryko.
NEW INVESTORS
Ryko has the experience, knowledge and support you need to get started on and profit from your car wash investment.
RYKO BY THE NUMBERS

45
45 years of experience in the car wash industry.

1,000,000
Equipment washes more than 1 million vehicles per day.

298
298 trained technicians nationwide.

1,000,000
Blend 1 million gallons per year of wash solutions.
RECENT POSTS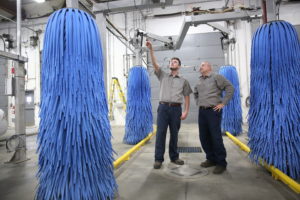 Our must-have guide to proper maintenance before your equipment fails Equipment that performs well can help increase business and improve your bottom line, but poor-performing equipment can cause business to grind to a halt. Equipment failure can happen to any part at any time, and it's often at the worst time. A shutdown will…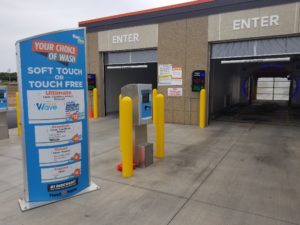 A new year is a great time to evaluate and change up your marketing plan. Jump into 2019 by adding new initiatives that will help promote your car wash and foster growth. Consider adding an unlimited wash plan An unlimited wash plan is beneficial to both you and your customer. Not only will help bring…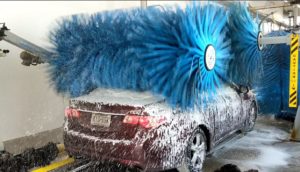 Why should a car dealership invest in an automatic car wash? For starters, for a dealership, car care is part of the day-to-day routine. Customers expect to be greeted by row upon row of clean, shiny cars each time they step onto the lot. A dealership is a perfect playground for clean car care! Here…
TESTIMONIALS
Jim Lind
We're not washing cars anymore, we're polishing them. And let me tell you customers will love it because they just come out sparkling.
Jim Lind Service / Waterloo, IA
Frank Devlin
Since I put in this Ryko unit, I'm up about 25% in the last six months from last year, so it seems like the customers in the area really like it.
F&D Petroleum / Florida
Jamie Bellman
All of our equipment uses strictly Ryko chemicals. It adds to the quality of the wash and the quality of the service. We buy into their entire program, which I think gives us the best value and the best service to our customers.
Bellman Oil / Indiana
Tom Beard
I feel like Ryko understands what it takes to run these things (equipment) as long as I want to run them to make them profitable.
Moby's / Kentucky