No Guesswork Giveaway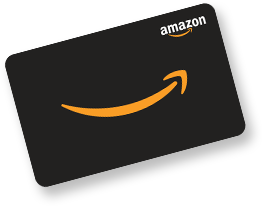 Don't guess on quality. Guess to win during the NADA Show, Booth #6823W, for Ryko's "No Guesswork" giveaway.
Visit Ryko at Booth #6823W and tell us how many cars are in the Ryko 360TM Guessing Box. The closest guess will win a $200 Amazon gift card, plus a free preventive inspection for your dealership's car wash unit. Winners chosen each day of the NADA Show!
Schedule a FREE CONSULTATION
Schedule a one-on-one consultation with a Ryko representative during NADA to learn all about the worry-free wash experience more dealers trust to take the guesswork out of their customer service.
Why settle for less than Ryko's worry-free performance? It's anybody's guess!
Running a dealership is a lot of hard work. The last thing you need is to worry if your car wash system can keep up with your demands. Relax. Ryko takes away the guesswork, giving you a better car wash system and the best chemicals and support when you need them.
Ryko won't leave you guessing. We:
Clean inventory faster
Wash trade-ins before determining value
Offer free washes to customers
Discount washes to non-service customers
Build confidence in your brand
Relax and sell clean and shiny vehicles
And with the Ryko 360 complete car wash program, you get everything you need to keep your business running smoother.

Worry-Free is Working for Other Dealers
CSI is huge from a manufacturer perspective. The best way to [improve our CSI] is to ensure that we're delivering a clean, well-serviced vehicle every single time. [Having a Ryko car wash] has had an impact. We haven't had a complaint of damage, which impacts a CSI score very quickly, as well as delivering that clean car every single time. It has absolutely helped.

– SEAN SELLERS, General Manager, Charles Gabus Ford

WANT TO LEARN MORE?
FINANCING OPTIONS
Over the years, we have established unique and valuable relationships with financial partners including Ascentium Capital, Patriot Capital Corporation and Capitol Leasing & Financing Service. Our relationships give you access to cost-effective, appropriate funding packages that far outweigh anything else available in the industry.