ColorWave Finishing Curtain Applicator with LED Accent Lighting Package
TSS In-Bay Lighting Package
G&G In-Bay LED Lighting Package
ColorWave is the first finishing curtain for in-bay automatic car wash equipment. It's available as a retrofit kit or as an addition to your new car washequipment. ColorWave is a great option for your top wash package. You can choose to dispense wax, polish or surface sealant while your customers enjoy a spectacular light show.
Features:
Available in red, yellow or blue
Visually enhance the wash experience
Differentiate your wash from the competitors' washes
Apply a deep, long-lasting surface finish
ColorWave Finishing Curtain Applicator with LED Accent Lighting Package is compatible with the following wash equipment: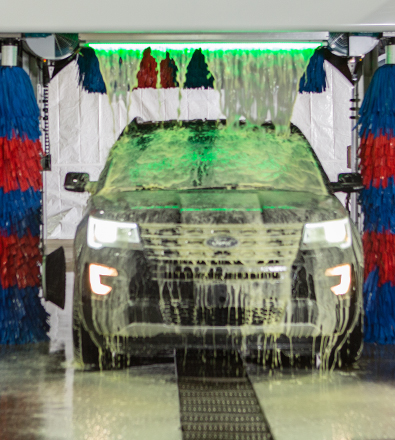 Light up your wash profits with our dazzling TSS in-bay LED lights! Give customers a show that they won't forget with this bright and exciting light package designed with customer satisfaction in mind! Features:
Connects to all in-bay car washes
Choose from hundreds of color options
UL approved
Powerful LED lights with up to 1700 watts of RBG brightness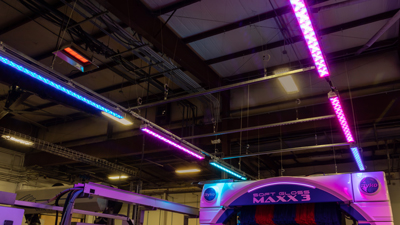 Attract more customers with an immersive colorful experience that is sure to bring them back again and again. Our G&G LED in-bay lighting package is guaranteed to inject excitement into your wash bay! Features:
Fully programmable light show in all colors, in any sequence you design that can connect to all In-bay and Tunnel controllers to sequence light shows with wash cycle
Easy installation
Set yourself apart from the competition
Powerful LED powers up to 1000 watts of RBG waterproof fixtures